Inspired by innovation
The modernist spirit is at the heart of the scheme with exceptional design features all over, from the executive drop-off area to the rooftop garden.
Presented with a 1.4 acre site next to a verdant Victorian town park, the development has taken a leaf from the International Style playbook, building with a light touch to achieve the perfect blend of office and outdoor space.
Inspired by international innovation and breakthrough technology, the result is a workplace for the ages. Newly restored and extended, this landmark office HQ has exactly what you need to attract fresh generations of talent.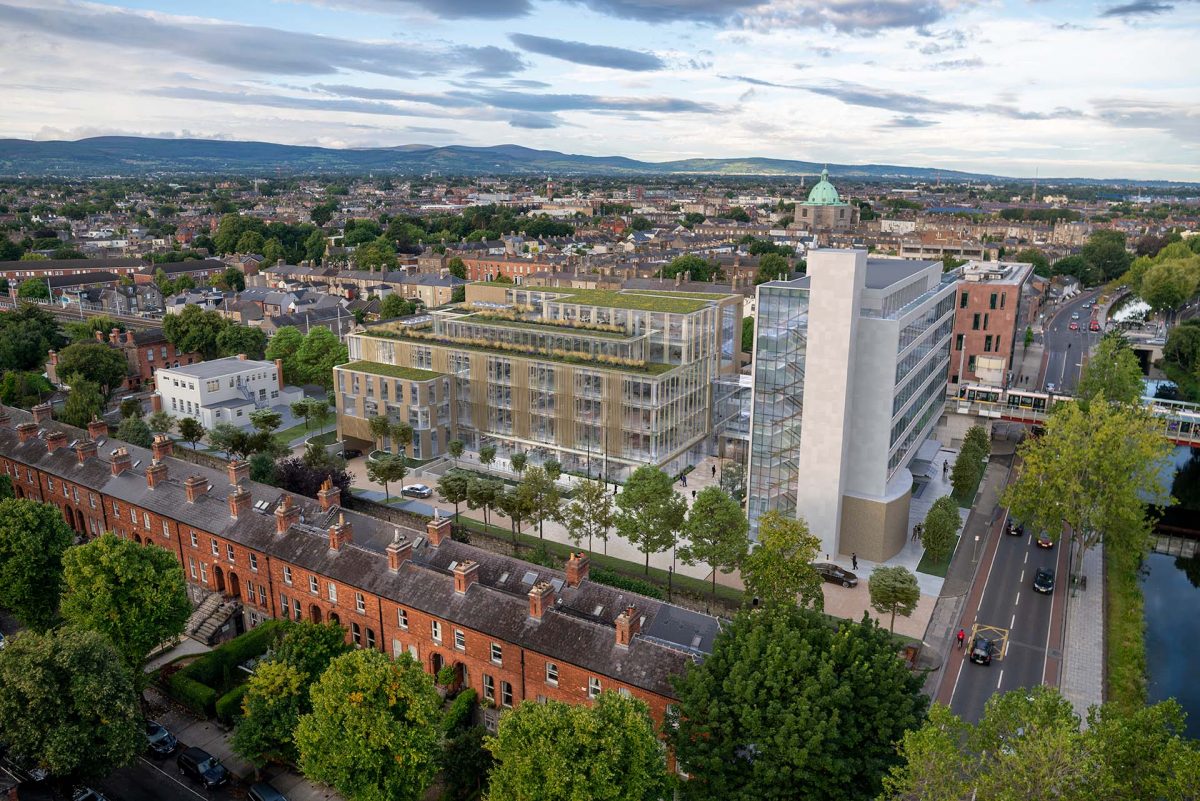 Bridging past and present
The development seamlessly links the original headquarters to the new extension via a dazzling triple-height atrium.
With a protected structure as your calling card, this workplace of the future states your brand values at monumental scale and reflects vision, culture, green thinking, and creativity.
The new extension improves upon the best features of the original headquarters (copius light, space and views; novel communal areas; bright and active stair cores) and expands them through the development for almost three times as many people to enjoy.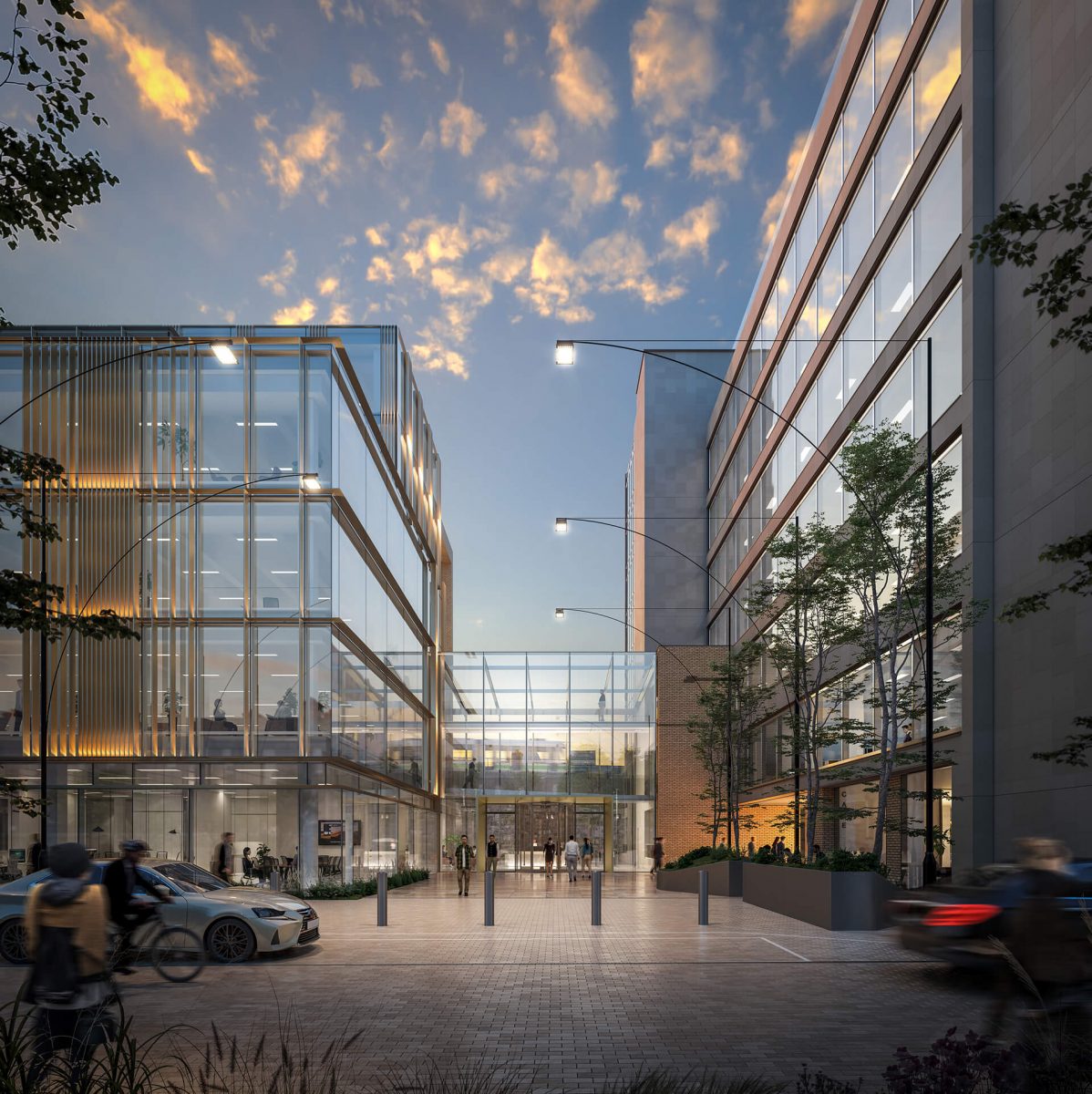 Bring the inside out
The new scheme blurs the boundaries between indoors and outdoors and brings people together, naturally.
Connected to the wider city by electric rail, this is a green and pleasant place to work, full of open air spaces where ideas and collaboration can thrive.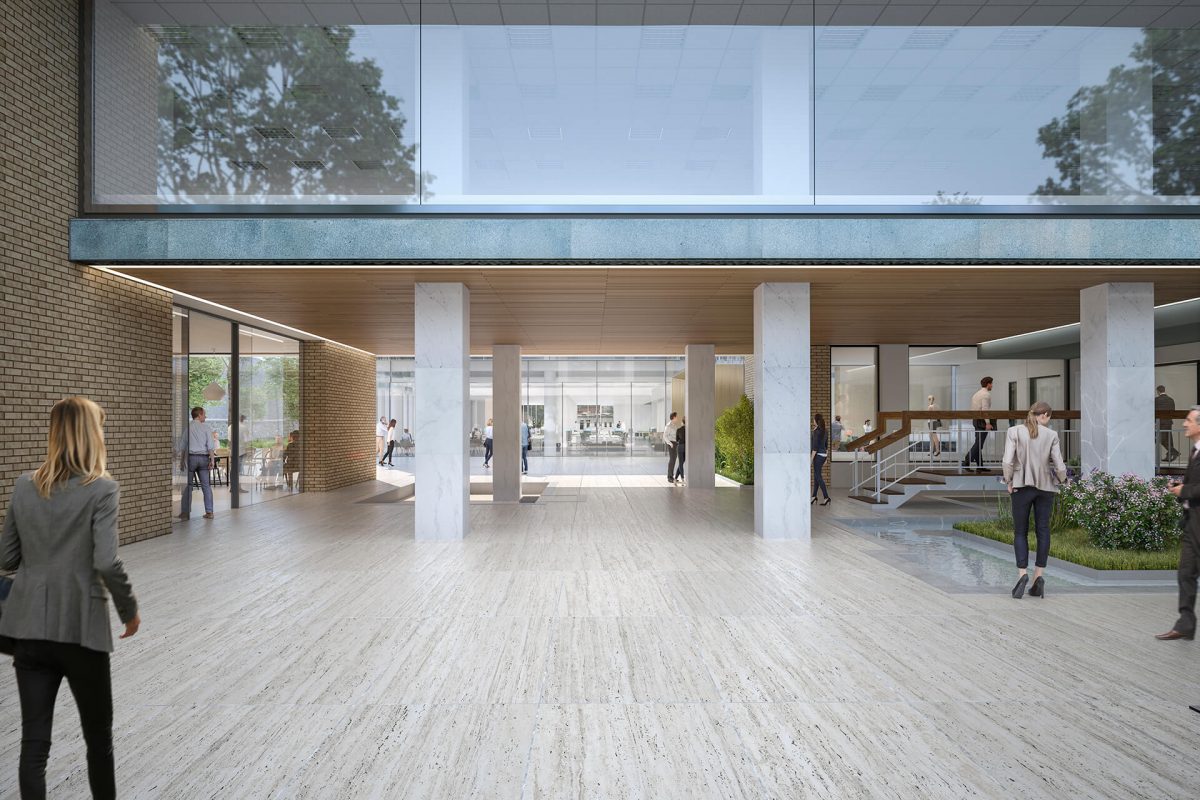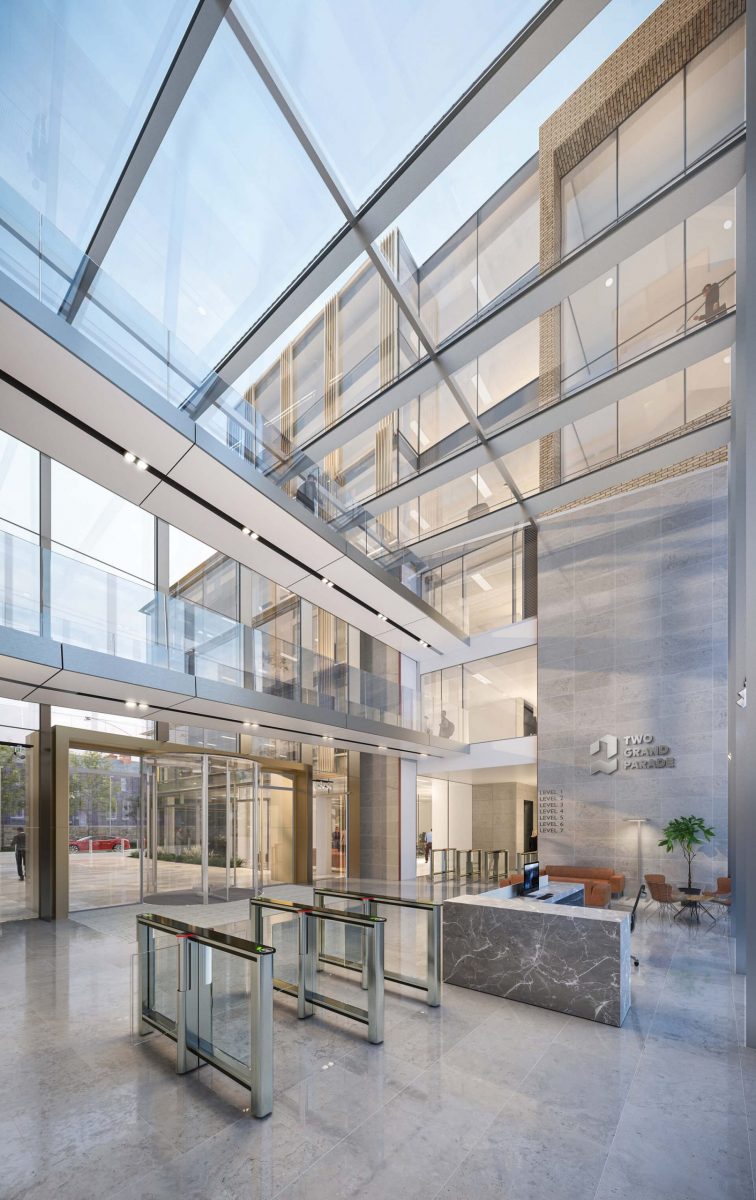 Space, light and order
The original headquarters made waves by applying modernist design principles to the full. The new scheme continues to innovate.
Visitors to Two Grand Parade arrive in style through a triple-height atrium reception. Inside the showcase lobby a new core with three lifts speeds you to all the office floors. Two more lifts allow you to move freely in the original headquarters. Upstairs, natural light is everywhere, flowing in through full height windows to brighten every workstation. Long floorplates stretch out, uninterrupted, in clear spans of up to 56 metres. And the city extends out beneath you in every direction.